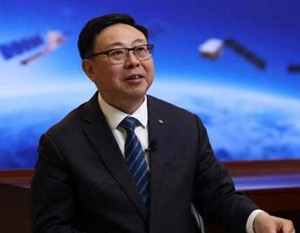 Dr. Jian Zhao
Director, Earth Observation System and Data Center, China National Space Administration (CNSA)
Dr. Jian Zhao is the Director of Earth Observation System and Data Center of China National Space Administration, the Chief Designer and Deputy General Director of the China High-resolution Earth Observation System Project, and the Working Group Leader of the BRICS Remote Sensing Satellite Constellation in 2022.
He has long been engaged in space development strategy and technology research, engineering construction, organization and management of major space special projects, international space exchange and promotion, etc. He has forward-looking strategic research and global vision, rich management ability, and implementation experience of major national special projects, and has contributed significantly to the rapid development of space. He is an outstanding leader across industries, fields, and systems.
As a leading technology leader in China, he will continue to be committed to promoting the construction of earth observation systems and efficient application of data, serving economic and social development, and leading China's space to help achieve the 2030 Sustainable Development Goals of the United Nations.